Adventure, magic, friendship, classics and much more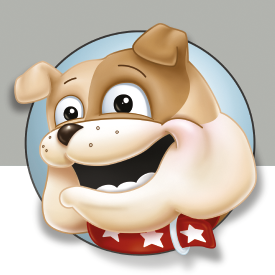 Bulldog Licensing, one of the licensing industry's leading agencies, has announced its plans for the Las Vegas Licensing Expo 2023*. Bulldog will be promoting yet another strong line-up of brands, headlined by such world-beating names as classic property Care Bears, toy phenomenon Magic Mixies, international hit pre-school TV show Odo, top-rating kids' superhero brand Miraculous, the iconic Me to You character brand, and evergreen hit Sesame Street.
Care Bears celebrated its 40th anniversary in 2022 with multiple fashion and food collaborations which were excitedly received by fans young and old alike. Cloudco Entertainment, owner of the Care Bears™ franchise, has been able to announce that, from a good base in 2019, retail sales of Care Bears in the UK have grown 894% to the end of 2022, with further strong growth expected in 2023. Sales continue to be phenomenally strong across high street, grocery and fast fashion. As Care Bears' UK agent, Bulldog Licensing has recently welcomed a wide range of partners that include Gibsons Games for jigsaw puzzles, Flamingo Candles for candles, Pawprint Trading for pin badges and embroidered badges, and Famous Forever for apparel including t-shirts, hoodies and sweatshirts. These partners are joining a flourishing licensing programme for one of the world's best-known and best-loved family brands which sees huge retail traction across multiple categories ranging from Basic Fun's top-selling plush line, through to apparel, accessories and homewares lines, making Care Bears one of the must-have brands in the UK.
Magic Mixies, the brand inspired by the award-winning and muti-million-selling Magic Mixies Cauldron, continues its unstoppable growth. The cauldron, which is used to create an interactive magical Mixie pet, has been a runaway hit since launch, both in its own right and as inspiration for licensed products. The Magic Mixies Mixlings collectable, featuring 40+ characters in cauldron vessels with wands and magical features, launched in the UK in May 2022 selling nearly 100,000 Mixlings in the first three months. Webisodes launched alongside the collectable featuring both Magic Mixies and Mixlings, building out the magical world of Mixia for fans. Originally launched on YouTube and Kidoodle, they are now available on Netflix. Bulldog and brand owner Moose Toys are building on Magic Mixies' astonishing strength at retail, most recently in categories that include nightwear, health and beauty, and lunchware , and are now in advanced discussion with a number of partners across secondary toy, arts and crafts, publishing, home and soft lines, with new announcements expected shortly.
Odo is a beautiful 2D-3D animated series for pre-schoolers in which a little owl at the Forest camp for Young Birds learns about friendship and self-belief among a diverse and delightful group of feathered creatures. Internationally, Odo has been sold to 145 countries and many major broadcasters including Kika (Germany), RAI (Italy), ABC Kids (Australia), Canal+ (France), MiniMini+ (Poland), Warner Discovery (Latin America), Tencent (China), Knowledge Kids & TVO Kids (Canada) and many more. Season one airs weekdays on Milkshake in the UK while season two has been commissioned and is currently in development. The first two English-language Odo book titles from master publisher Macmillan were published in March 2023 and one – Super Owl – was included in the Milkshake Mornings live readings of books for kids at Parkdean Resorts, the UK's largest holiday park operator. Best-in-class partners signed by Bulldog for the Odo UK licensing programme including master toy partner Wow Stuff, Poetic Brands, RJ Bags, Roy Lowe and Rainbow Productions.
Miraculous – Tales of Ladybug & Cat Noir is a globally popular animated television show focusing on the lives of Marinette and Adrien, two outwardly ordinary teens living in Paris who transform into the superheroes Ladybug and Cat Noir to protect the streets of Paris from the evil Hawkmoth. Airing on Disney+, POP and Netflix, Miraculous is consistently one of the top shows for POP. Season five is currently available on Disney+ while season four is airing on POP. Two extended-episode specials have aired to date; both were number one ratings hits when aired on POP. Miraculous is also popular for gaming. The console game Miraculous: Rise of the Sphinx launched last year becoming the #1 international title for the publisher, and the #2 title in the US. And the Roblox game Miraculous RP: Ladybug and Cat Noir, has had over 500 million plays and is the #1 brand for engagement on the platform. With over $1 billion+ in retail sales, Miraculous has already notched up more than 29 million subscribers across social media and over 35 billion views on YouTube. Playmates Toys is the brand's master toy partner together with ZAG, with distribution by Bandai in the UK. Miraculous-inspired toys continue to see strong sales and growth year on year. This is supported by a cross-category licensing programme including apparel, accessories, health and beauty, games and homewares.
It was late in 2022 that Carte Blanche Greetings, best known for the award-winning Me to You brand, its signature character Tatty Teddy and the nursery property Tiny Tatty Teddy, announced a partnership with Bulldog Licensing. Since 2001 Carte Blanche has partnered with best-in-class licensees to bring to market best-selling Me to You products across many categories including apparel, print on demand, food, gifting and nursery – selling 19 million products worldwide in 2022 alone. Now Bulldog plans to take the extraordinary reach of this brand to the next level. Achieving around $200m in retail sales value each year, Tatty Teddy is already one of the most popular character brands on the market and has a full, cross-category licensing programme reaching ladies, children and infant markets.
Hit pre-school brand Sesame Street is a key focus for Bulldog in the UK, on behalf of non-profit organisation Sesame Workshop, and the agency has announced new deals for the popular brand as Sesame Street continues to grow its presence on screen, on digital and at UK retail. New launches in the wellness and homeware categories, as well as Just Play's successful high-quality toy range, designed to support children's learning and development, have been boosted by Sesame Street's hugely successful and growing presence on Tiny Pop, the UK's number one commercial channel for pre-schoolers. There are now six Sesame Street programmes on the channel, all of which regularly top the viewing charts.In addition, Sesame Street Mecha Builders, airing on Milkshake – the UK's leading commercial kids' block – and a wildly successful YouTube channel make Sesame Street one of the UK's must-have brands, both for the pre-school market and an adult fan market brought up on one of the first – and best –engaging educational shows.
Bulldog Licensing Group MD Rob Corney says: "It's been another busy year for Bulldog Licensing as we build on established hits and continue to grow new favourites. From adventure and magic to comedy and classics, we think we have a lot to offer would-be partners across a wide range of kids' and family brands."
*To organise meetings and discuss opportunities during the Las Vegas Licensing Expo 2023, please email Bulldog Licensing Group MD Rob Corney