Bulldog adds three new partners to the heritage brand's portfolio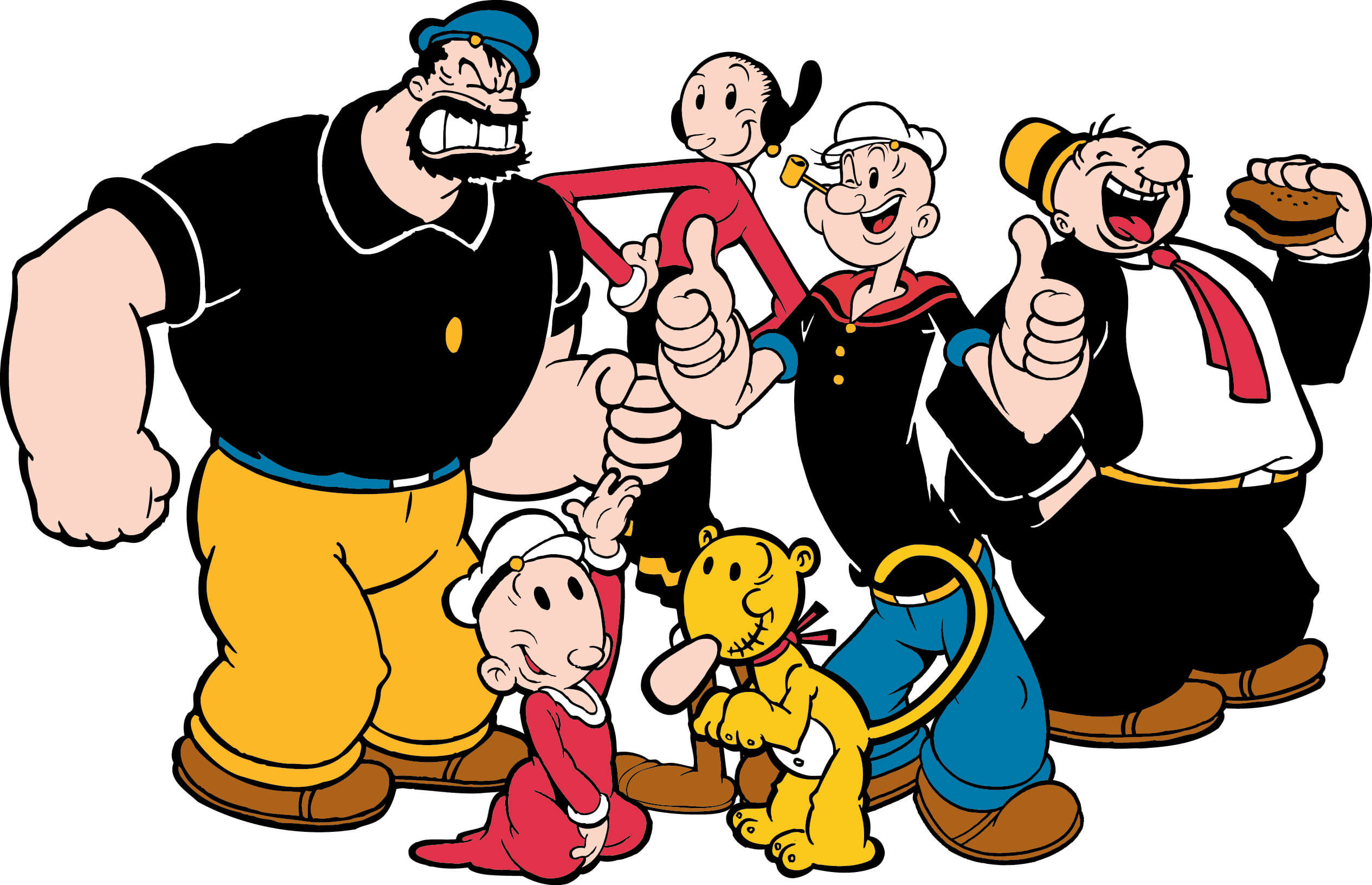 The original Sailor Man, his wife Olive Oyl and their friends are set to become the stars of a range of new consumer products spanning a variety of categories including health and beauty, craft materials, and gaming products, thanks to three new partnerships brokered by Bulldog Licensing, which manages the rights for the Popeye brand in the UK and Eire.
MoYou has signed up to create a range of nail products for Popeye, including nail art stencil plates, nail art scraper, nail art stamper and nail polish.
For crafting, Ideal Home Shopping will launch a wide of products for the loveable spinach-eating sailor, including digital crafting, die-cut decoupage and card topper sheets, stamp sets, metal cutting dies, stencils, cardmaking and activity kits, stickers, home décor sets, party décor kits, sewing and knitting kits. Their first collection launched in May, centring around Popeye and his friends Olive Oyl and Bluto, including a range of colourful paper products ideal for card making including charisma, backing papers, cardstock and stamps.
Popeye and co will also be making an appearance in digital games for download on the Nintendo Switch and Playstation consoles in a deal with Sabec.
Having reached the grand old age of 90, Popeye remains a popular brand in the UK and the world, with a social presence of 9.8 million fans. The TV show is broadcasted on Pluto TV (Theatrical Cartoons, YouTube Shorts, additional Popeye Cartoons).
The latest deal joins an expanding licensing programme, including recent deals with Fred and Ginger for pet products, Ecell and Ideal Home Shopping for tech accessories and crafting lines respectively. Additionally, both Fashion UK and Bro Global have renewed their deals for the iconic character.
"Popeye is an icon in British pop culture and a fantastic brand to build a consumer products programme for. These new licensees will bring great products to an even broader range of fans," says Sophie Yates, Licensing Executive at Bulldog Licensing. "Popeye is an icon in British pop culture and a fantastic brand to build a consumer products programme for. These new licensees will bring great products to an even broader range of fans," says Sophie Yates, Licensing Executive at Bulldog Licensing. "We are looking forward to further building on the impressive licensing programme in the near future."